This page was last updated on: December 1, 2010
About  "Luke"

    Luke was our first Boston and our favorite.  He went everywhere we went.  He even went on vacations with us.  When we didn't do what he liked, he would punish us by emptying waste baskets in the house.  He never tore a thing up, except as a puppy he ate one whole couch.  Smile!!  My husband always said the reason he married me was so he cold be "Lukes" father.

(CH. Star Ho's Prince Valient  X  Alexander's Dillie Dot-T)

Click on the links following to visit our favorite sites...Thanks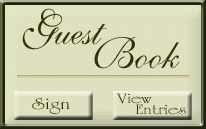 Please sign our Guestbook before leaving we would  love to hear what you think of our Webpage.  Thanks!!!!

Owners:  Dr. Robert Ritchey, DVM & Jill Ritchey

PO Box 202

Canal Fulton, Ohio 44614

  (330)-283-7094

Listed below are just some of the Boston Terriers that we have shown to their Championship,

Some still live here with us, and some are in other show homes, & some have past on over Rainbow Bridge.

All have made us  very Proud.